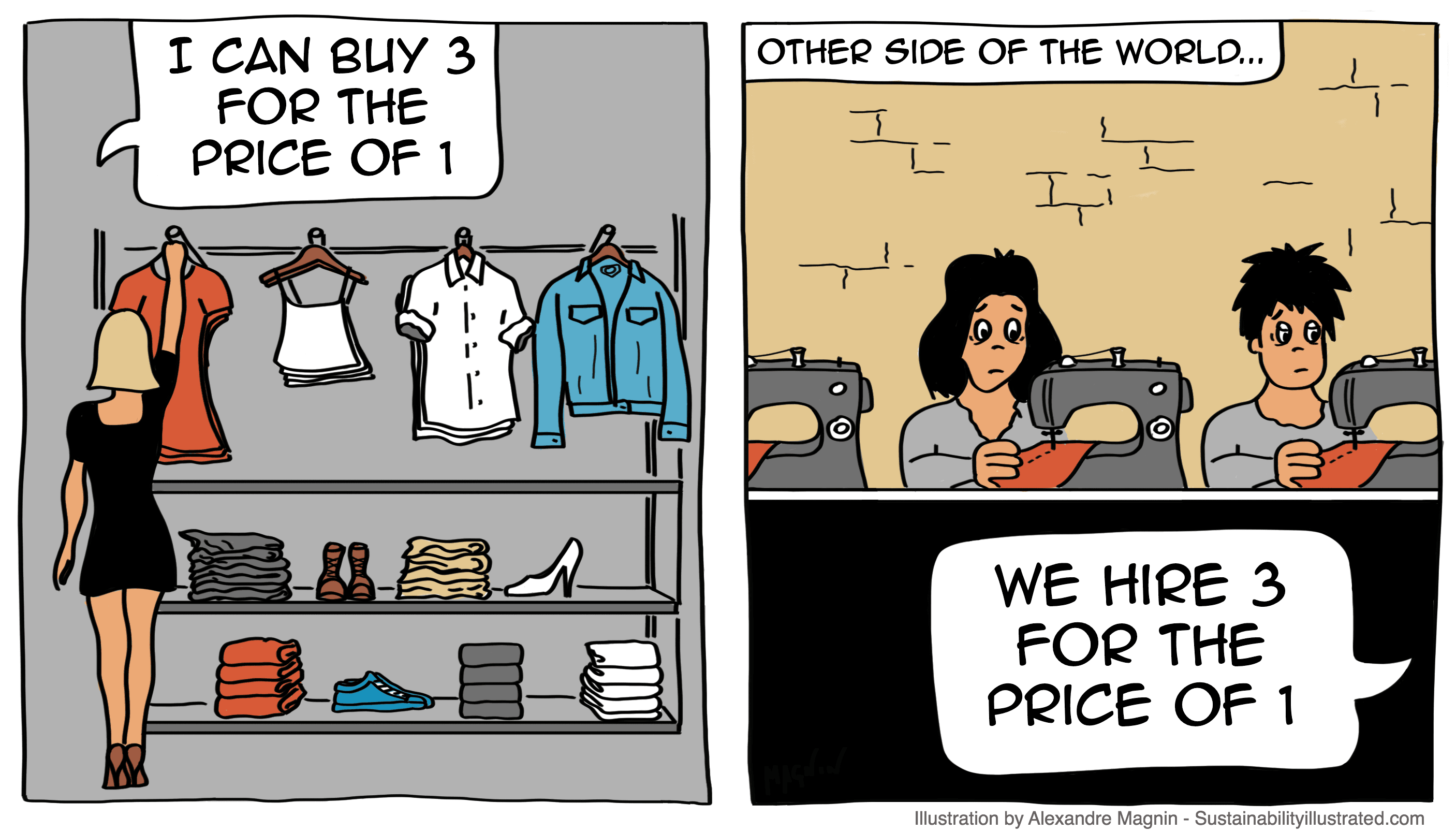 Who made your clothes? (cartoon #17)
We don't need more clothes. We need better clothes produced in a sustainable way. For more information on the subject, read "This is why sustainable fashion matters".
If you are interested in better understanding how sustainable various fabrics are so you can choose your clothes carefully in the future, this awesome guide put together by Beeco is for you!
Find all our sustainability cartoons here.
Sign up for a new sustainability cartoon every other Tuesday!