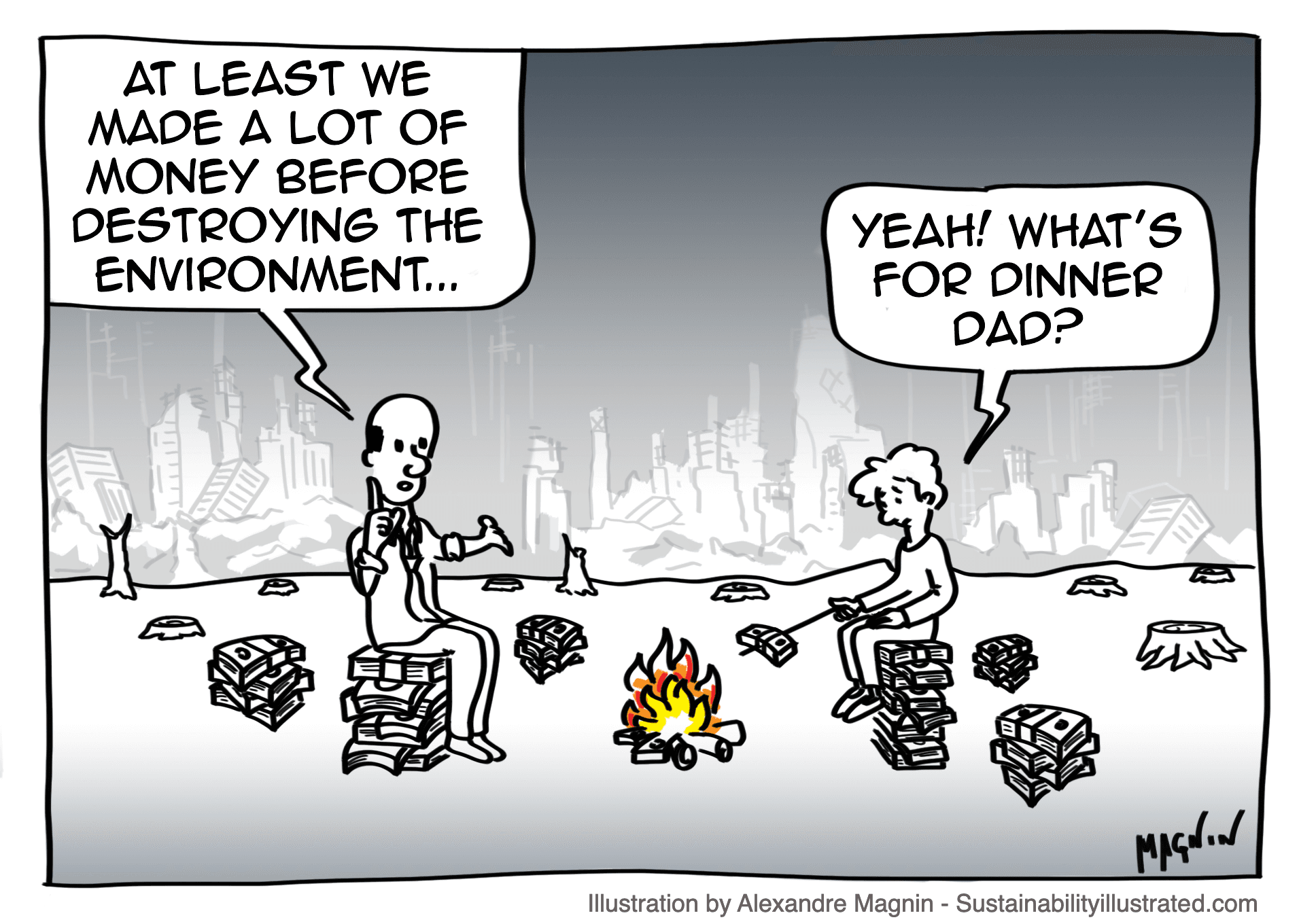 The economy is just a means to an end… (cartoon #20)
Although it seems like we always want the "economy to grow" and to make more money, it is good to remember that the economy is just a means to an end, not the end itself. In the words of the triple bottom line (environment, society, economy), the economy is a wholly owned subsidiary of the environment and we have to take care of the environment that supports us. Watch our video on the Triple Bottom Line (on Youtube) for more on the subject. The original idea for this cartoon was suggested by Ted Jan Post.
Find all our sustainability cartoons here.
Sign up for a new sustainability cartoon every other Tuesday!